Event News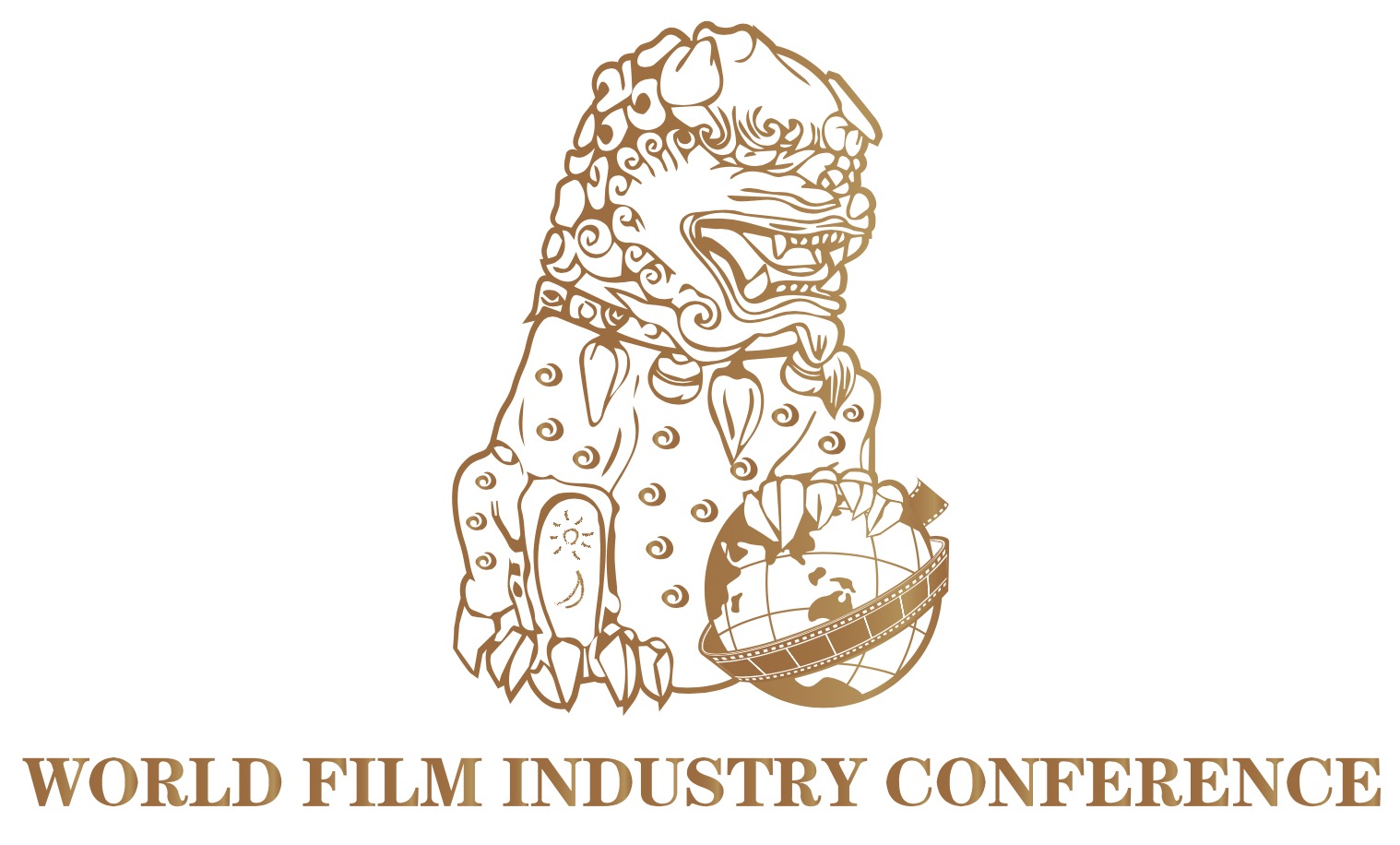 Event News
Collaborating to create a better future for Asian film and the world
Time:2022-12-17 17:17:31View count:
Thanks to the intriguing city of Los Angeles, we are having our conference surrounded by picturesque mountains and seas, blessed with warm days and light winds at this early winter time. In this beautiful season, guests from all over the world came here to attend the 2022 World Film Industry Conference.
It gives me great pleasure to have the opportunity to meet with all the friends here today. First of all, on behalf of the World Film Industry Conference, and in my own name, I would like to extend my sincere welcome to all of you!
This is the first annual meeting of the World Film Industry Congress, which is of great significance.
In the oriental culture, the Tao Te Ching says, "Everything in the world is born of something, and something is born of nothing". He explained a truth, that is, Tao generates one, one generates two, two generates three, and three generates all things. This is a cycle in which all things follow the law of nature. In this sense, the First World Film Industry Conference is at a new starting point, and we hope to go further.
Since the establishment of the World Film Industry Conference, our initiatives have been based on Asia and opened to the world, whereby many valuable proposals and contributions have been made in terms of building consensus between the East and the West, promoting cooperation between all parties and the globalization of the film industry and creating a community of shared future for global filmmakers. The theme of this annual meeting is "From Hollywood to Aollywood, a dialogue across the Pacific Ocean", which is of great practical significance. Aollywood, which rose during the epidemic, is a new film industry community and belongs to all film workers in the Asia Pacific region. Today, we are building a bridge between the East and the West, and we believe that you can fully express your vision and insight to discuss the development of the film industry in Asia and in the world.
In recent years, the development of Asian films has seen new changes, going through three stages: films from Asia, Asian films and Aollywood films. In the context of the global epidemic, the research and discussion of Asian films need to find a new vision and new perseverance. It is against this background that the concept of "Aollywood Film" was proposed, which is of great significance to the Asian film industry. Aollywood Film is to seek a new self-orientation in a global context, unite Asian film workers, build a community with shared future, explore story resources from Asian traditional culture, build an oriental aesthetic spectacle in line with business logic, and carry out the international transmission of Asian films. Aollywood Film is a combination formed in the process of competition and cooperation among Asian countries, relying on the common characteristics of culture and common interest; it is a new state of Asian film with profound significance of national culture in art creation based on cooperation, with a strong sense of Asian identity and universal values, and, moreover, a spiritual inclusiveness and market competitiveness in a broader sense. It can be said that the Aollywood Film is an integration and development based on the achievements of Asian countries and regions. It's expected that Aollywood Films will start to enter the market in large quantities in 2025. Aollywood Films will be an important media and platform for the world to recognize and understand Asia again.
We are pleased to see that under the new concept of Aollywood, film production is stable in India, China, Japan, South Korea and so on; and while forming an independent film system, they are also seeking to move globally and try to integrate resources through film cooperation to enhance their image confidence that can represent Asian films. Thailand, Malaysia, Indonesia, Iran and so on have formed their own unique characteristics and become the "rising star" of Asian film development, although their film production is not large for the time being. This time, we set the theme as "From Hollywood to Aollywood, a dialogue across the Pacific Ocean", which is to strengthen exchanges and cooperation between Hollywood and Aollywood in Asia in the accelerated competition, creating a dynamic momentum.
Globally, today's world is undergoing a new round of major development, change and adjustment, and there are still many unstable and uncertain factors facing the mankind. A new round of technological and industrial revolution has brought new opportunities to the development of human society, as well as unprecedented challenges. People in some countries and regions are still living in the shadow of war and conflict, and many aged people, women and children are still suffering from hunger and poverty. In the face of a complex and changing world, where will world movies go? Where is the future of Asian films?
To this end, I suggest that Aollywood in Asia and Hollywood in the United States strengthen cooperation in the following areas.
First, towards the future, we should enhance mutual trust. Adhere to principles of mutual respect, equal treatment, seeking common ground while shelving differences and creating harmony. The most difficult thing is the cultural difference between the United States and Asia; and in the face of film, which is the most complex and difficult business of all businesses, it is more important for both sides of the cooperation to truly establish mutual trust. Mutual trust first requires mutual knowledge, and there is no doubt that the rapidly growing Asian film market provides an opportunity for the above cooperation. The biggest advantage of Asian films is that Asia has a large number of stories that foreign audiences have not known, and the space for original creation is huge. It is undeniable that global audiences have long been accustomed to the way Hollywood tells stories; therefore, if we can show Asian stories with film structures and themes that Western and international audiences like and are familiar with, we will surely deliver a win-win situation.
Second, towards the future, we should deepen cooperation. The Asian film market is destined to be a "cornucopia", and the demand of Asian audiences for high-quality films will increase on a daily basis. The films of Asian countries need to integrate with the international market in an all-round way while improving the local market, involving film production investment and financing, international distribution and marketing, cross-border cooperation of derivatives, and technological innovation. Like our partners, I hope to produce films that can resonate in both Asian and American cultures. In the context of globalization today, co-productions have become an important way for films of various countries to spread abroad. Not only can co-production film realize transnational and trans regional exchanges in terms of capital, culture and market, but also complement resources to maximize benefits, and is also an important way to jointly shape cultural heritage.
Third, towards the future, we should strengthen exchanges. We should carry out various forms of film cultural exchanges, strengthen dialogue among civilizations, and promote exchanges and cooperation among governments, NGOs, academic institutions, and the media. We should strengthen exchanges among young people, enhance mutual understanding among the younger generation, and jointly promote the prosperity and development of Asian culture.
Fourth, towards the future, we should meet challenges. Over the past three years, the repeated epidemic situation has been an arduous test and challenge for the entire film industry. Since the birth of the film 125 years ago, people have never felt that the film is an important part of the community of human destiny, as in 2020. The Chinese film market was completely closed down for 178 days, which had never been nearly difficult even in the most critical moment of the nation during the Anti-Japanese War. The long suspension of the American film industry has directly led to the loss of more than two-thirds of the box office of several major film markets; the lack of communication between film works and film makers in various countries has also made the dialogue among civilizations temporarily alienated. In the new development of human culture, film plays a very important role. The epidemic will not be the last crisis facing mankind or the global film industry. We should only take the challenges of the past three years as a new starting point to deal with unprecedented challenges such as epidemic, international conflicts, regional conflicts, global governance system and international order.
Fifth, towards the future, we should increase our support. It is hard to imagine that the film industry can recover quickly without the government's support for the film industry. We suggest that specific measures include: leveraging government budget, strengthening support for independent and artistic films, investing in films, strengthening film schools, reducing taxes, helping overseas publicity and promotion, and improving the viewing environment for the disabled.
Looking ahead, we are full of confidence. We predict that by 2024, the world film industry will be free from the impact of the epidemic and fully recovered; we expect that by 2027, the importance of streaming media platforms in the film industry chain will continue to increase, and there will be a more obvious trend of integration and reorganization between traditional film and television companies and streaming media platforms, and the market and resources will further concentrate on leading companies. Film consumption is also moving towards the mode where cinemas and streaming media platforms keep abreast. We predict that by 2027, the scale of the global film market will reach 100 billion US dollars; the number of film practitioners will reach 10 million, and the proportion of streaming media will exceed that of cinemas for the first time.
Friends! Asia and the United States are only separated by the Pacific Ocean. The win-win cause of world film cooperation has no end, only a new starting point one after another. We are willing to work together with friends from five continents to create a better future for Asian films and the world!
Finally, I wish the annual meeting a great success!