Event News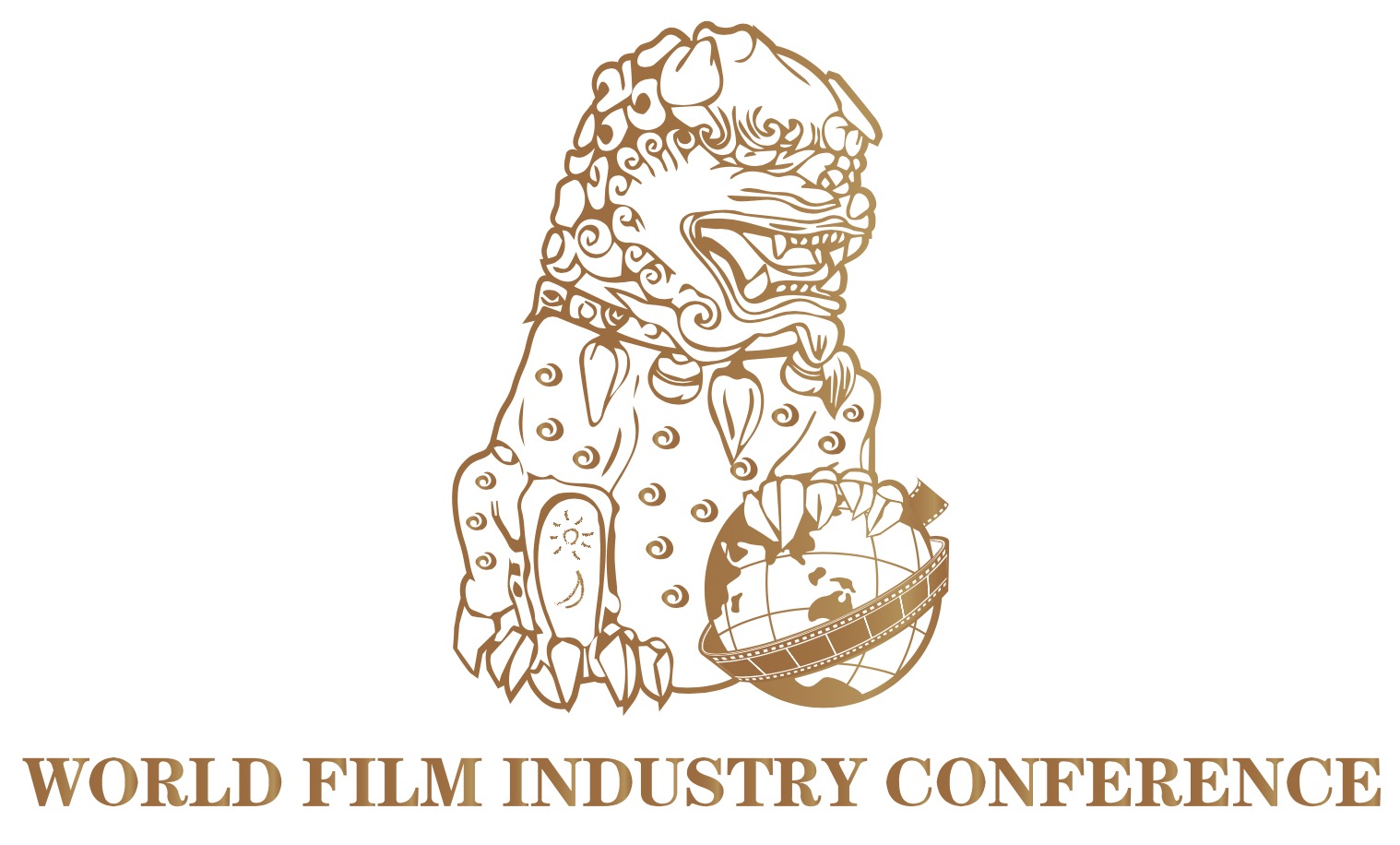 Event News
World Film Industry Conference has opened in Los Angeles, experts predict global film industry will reach $100 billion.
Time:2022-12-13 11:32:58View count:
From December 11 to 12, World Film Industry Conference Congress 2022 opened at the LOEWS Hotel in Los Angeles, with the Speaker of the California State Assembly attended the opening ceremony and delivered a welcome speech. Haige Wang, Chairman of the World Film Industry Conference, delivered a keynote speech entitled "Create a better future for Asian films and the world".
In Los Angeles on December 11, the rain cleared and the sky was high. The Loews Hotel International Conference Center in Santa Monica Beach was filled with guests. The participating filmmakers delivered speeches on the topics of the conference, expressing their views on the new trends of the current in the development of world film. They highly appreciated the significance of the World Film Industry Conference. In the afternoon of December 11, Hollywood film producer William Mundell gave a speech entitled "Opportunities and challenges faced by the film industry in various countries (regions) in the post-pandemic era";former CEO of BBC America Bill Hilary gave a speech entitled "Responsibility and dynamism of Internet movies in an immersive communication environment";and 7 Grammy Awards Winner Gordon Williams gave a speech titled "Guidance and active promotion of industry change and innovation"; renowned Hollywood director, American filmmaker producer and director of "The Lion King"; Rob Minkoff gave a speech titled "Common criteria for film industry in the new circumstance: Implications for Society, Politics and Business"; and Elizabeth Daley, dean of the USC School of Cinematic Arts, spoke on "Construction of a global network of outstanding young talents from different backgrounds to enhance mutual support". The presentations by several renowned directors, producers, and scholars were innovative and insightful.
The theme of this annual meeting is "From Hollywood to Aollywood, dialogue across the Pacific ", which seeks to find a way for the world film industry to recover in the post-epidemic era, and to promote exchanges and cooperation in world film. Haige Wang , Chairman of the World Film Industry Conference, said that in the past three years, the world has faced a new epidemic, while global conflicts have increased, and the world film industry is at a critical turning point. At this juncture, the global cultural sector and government leaders need to work together to develop long-term policies and strategies to revitalize the hard-hit global cultural industry.
Haige Wang pointed out that since its establishment, the World Film Industry Conference has been based in Asia and facing the world, putting forward many valuable proposals in gathering consensus and dialogue between the East and the West, promoting cooperation among various parties, and advancing the globalization of the film industry.
Haige Wang stressed that Aollywood Film is a combination formed in the process of competition and cooperation among Asian countries, relying on the common characteristics of culture and common interest; it is a new state of Asian film with profound significance of national culture in art creation based on cooperation, with a strong sense of Asian identity and universal values, and, moreover, a spiritual inclusiveness and market competitiveness in a broader sense. Aollywood Films will be an important media and platform for the world to recognize and understand Asia again. To this end, he suggested that Aollywood in Asia and Hollywood in the United States strengthen cooperation in five areas: enhancing mutual trust, deepening cooperation, strengthening exchanges, meeting challenges and increasing support.
The American director Rob Minkoff, who has experience in China-US co-production and has made "The Lion King", talked about the cooperation with China. Minkoff talked about the cooperation with China, even though there is resistance, he saw that Chinese and American filmmakers still have the desire to cooperate, and audiences are still looking for interesting stories. At present, he is also preparing to work on a musical version of "Farewell My Concubine," which will be another deep collaboration between the U.S. and China.
Hollywood producer William Mundell said he is also currently working on a co-production to be directed by director John Woo, focusing on the human interaction and friendship between China and the U.S. He remains optimistic about the future of Sino-U.S. cooperation.
The conference also released the " World Film Industry Research Report" on the same day. According to experts' predictions, by 2027, the global film market size, will reach $100 billion, film workers will exceed 10 million, and streaming media will account for more than theaters for the first time.
Elizabeth Daley, dean of the USC School of Cinematic Arts, spoke about the impact of streaming media on film education. In today's high-concept commercial film system, the space for art films and niche films is getting more and more narrow. However, the current streaming media platform provides an opportunity for art films and niche films to mutually benefit from the streaming media platform. Art films or niche films can be shown on streaming media to gain an audience base, film producers can extend the life cycle of such films, and streaming media platforms can also attract more users.
Chinese director Sherwood Hu, who came from Shanghai to attend the conference. He believes that the in-depth cooperation between Netflix and Korea has inspired filmmakers and hopes that more Asian films can be distributed overseas through streaming in the future.
The World Film Industry Conference is co-organized by Aollywood Film Workers Association and Lansion Media USA, co-sponsored by US Sino Friendship Association and strategically supported by Aolly Yippee. The annual conference was held from December 11 to 12. The two-day event included eight major topics, including the Global Film Academy Deans Forum, World Audiovisual Technology Forum, Global Film Producers Summit Forum, The Sixth Sino-U.S. Cultural Industry Summit, themed meals, and press conferences. At the same time, the first "Golden Jasmine Awards" Award of Aollywood Five Continents Film Festival was announced through the cloud online, and a number of thematic activities such as the Global Youth Short Film Competition and Mr./Ms. World Film Awards were launched. During the conference, the World Film Industry Association was inaugurated, and the 3rd Aollywood-Hollywood awards season was also kicked off.
As the world's first offline-based large-scale international film conference this year, the annual conference received wide attention from all walks of life, with a total of over 500 registered participants (including online participation). Many of the guests attending the World Film Industry Conference were professors from well-known American film schools, Hollywood producers and directors. They include Elizabeth Daley, Dean of the USC School of Cinematic Arts; Brian Kite, Interim Dean, UCLA School of Theater, Film and Television; Susan Ruskin, Dean & Executive Vice President at the American Film Institute; and Rob Minkoff, a Hollywood director; former Academy President and Hollywood film producer Bill Mechanic; Hollywood producer Omar Kaczmarczyk; Hollywood producer Frederic Golchan; Hollywood producer William Mundell; Hollywood producer Arthur Sarkissian; Chinese director Sherwood Hu; 7 Grammy Awards Winner Gordon Williams; former CEO of BBC America and M2M founder and CEO Bill Hilary; and General Manager of Artificial Intelligence Center, WFIC, Josie Liu; Frederico Lapenda, President of the Beverly Hills Film Festival Grand Jury and Tourism Ambassador by the President of Brazil; Allen Yang, Executive Director FHL Vive Center for Enhanced Reality Berkeley Defi Research Initiative and others.